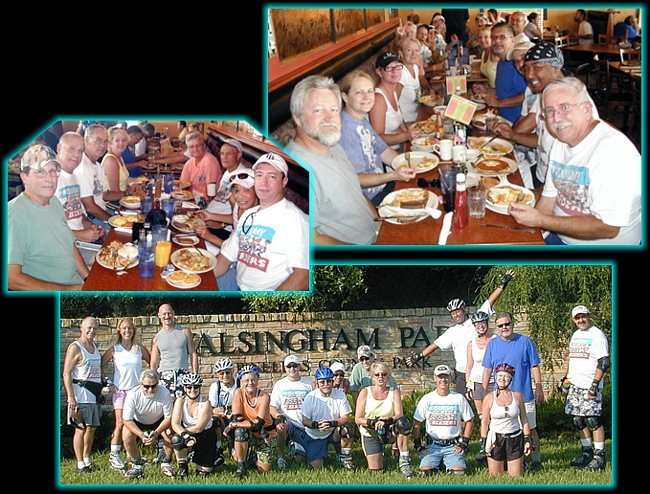 City of Seminole Park
Another Beautiful Day in Paradise. Unfortunately it rained on our Parade at City Seminole Park so we moved just up the road to Walsingham where it was nice and dry. It is interesting to note we always go counter-clockwise around Walsingham Park. Some people did 3 laps around the park for 10.4 miles according to Dee. Mike P, Renee C, Chris, and Ginny joined us again. Chris and Ginny brought a friend, Dave. Dennis brought Ellen. Welcome!

We Brunched at the Savory instead of Doe Does. Jeff didn't even complain too much. We sat at one long table with a break in the middle so people could get in and out. The Savory always seems a little slow in getting started but we got in and out within an hour. Heard lots good comments on the food. Ellen gave hers a thumbs up. Rob rated his a 9 which was the same for our end.
Need a Sunday Blade T Shirt? Contact Karin directly through this email address karinkoch@tampabay.rr.com Click Here for a closer look at the Cool New T-Shirts